Theme parks aren't everyone's cup of tea, but there's no denying that they're a hit with kids, and Japan has an excellent selection of weird and wonderful. Although many of Japan's theme parks closed after the country's economic bubble burst, the best and largest weathered the recession to remain in operation today.
You may not want to plan an entire trip around the theme parks (as we've done here), but including an amusement park or two in your itinerary is a surefire way to delight your kids and a great tactic to disrupt sightseeing. Below is our whistle tour (and certainly not exhaustive!) Of our favorite theme and amusement parks in Japan, so you can decide which one is best suited for your family.
Disneyland and DisneySea
Tokyo has not one but two Disney theme parks: Disneyland and DisneySea. Disneyland is based on the original American parks and was the first Disney theme park to be built outside of the US in 1983. Meanwhile, DisneySea opened in 2001 and is one of a kind. Based on a nautical theme, it generally has faster and scarier attractions than Disneyland, and is geared more toward adults and older children. It has even become a popular romantic destination for Japanese couples, so expect plenty of fluttering lashes and soft photos!
One-day pass for either park: 7,400 yen (over 18 years old); 6,400 yen (12-17 years old); 4,800 yen (4-11 years old)
For movie fans
Universal Studios
Universal Studios is located on the outskirts of Osaka, and opened in the same year as Tokyo's DisneySea. Attracting 11 million visitors in its first year, it quickly became the most successful new theme park in history, and has continued to attract 8 million visitors each year since. In addition to paying tribute to American classics such as Spiderman, Jaws, and Back to the Future, Universal Studios also offers a glimpse of Japanese television and film through the themed attractions of One Piece (an immensely popular anime cartoon), Hello Kitty. and Nintendo (to open in 2020).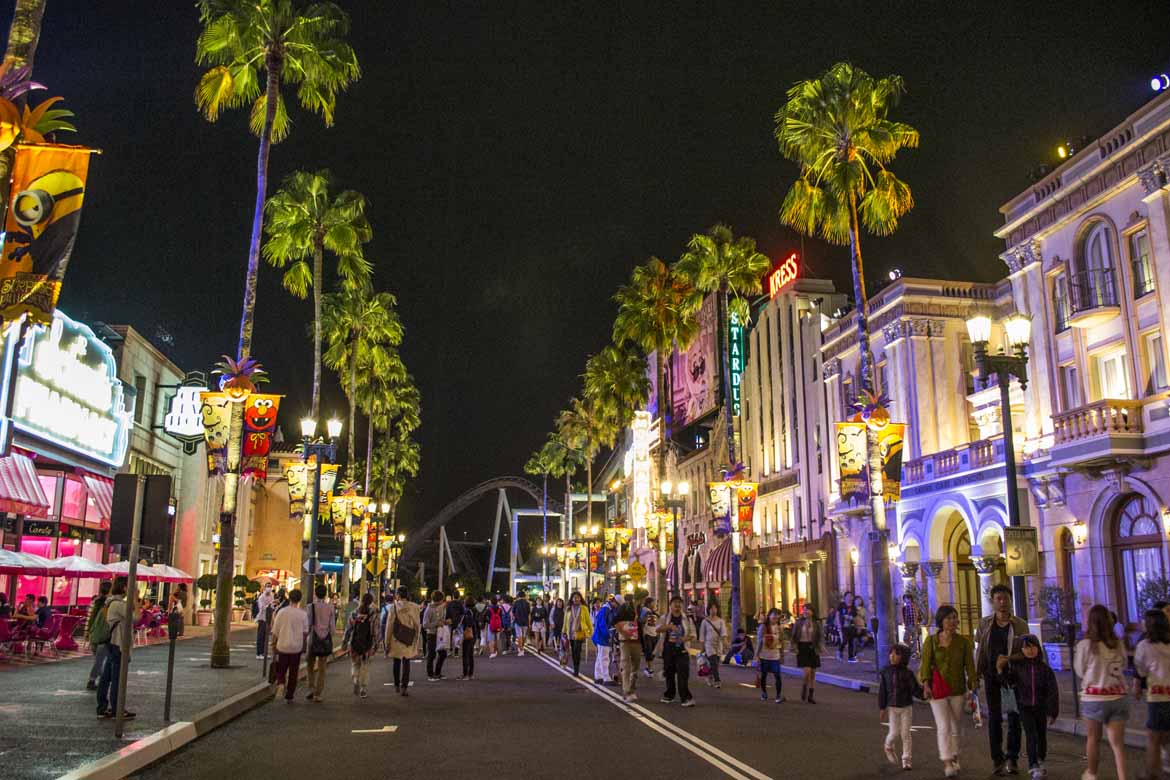 Universal Studios
Universal Studios is also known as the home of The Wizarding World of Harry Potter, which opened in 2014 and gives Potterheads a chance to wander through a meticulously recreated Hogsmeade village that includes wand shops, pranks, and candy galore. Watch the video below for a (slightly shaky) sneak peek of our Kate.
Day pass: 7,400 yen (adult); 4,980 yen (4-11 years old)
[/ su_service]
[/ su_service] [/ one_third]
[/ su_service]
[/ su_service] [/ one_third]


[your_button url = "https://japantours.travel/contanos/" background = "# FF4A52" size = "5" wide = "yes" center = "yes" icon = "icon: external-link-square"] REQUEST BUDGET [/ su_button] [/ one_third_last]
Toei Eiga Mura
Universal Studios is everything you'd expect from a well-established international franchise, not to mention a fantastic day out, but if you're looking for something a little less fancy and a little more kitsch, Toei Eiga Mura is just the ticket.
Toei Eiga Mura (or Toei Movie Village in English) is located in Kyoto and combines a theme park with a working movie set. Stroll the Japanese streets of the Edo (1603-1868) and Meiji (1867-1912) periods, dress up as a samurai or ninja, visit the haunted house, and watch live stunt performances. And if you're lucky, you might even get to see a real Japanese period drama being filmed!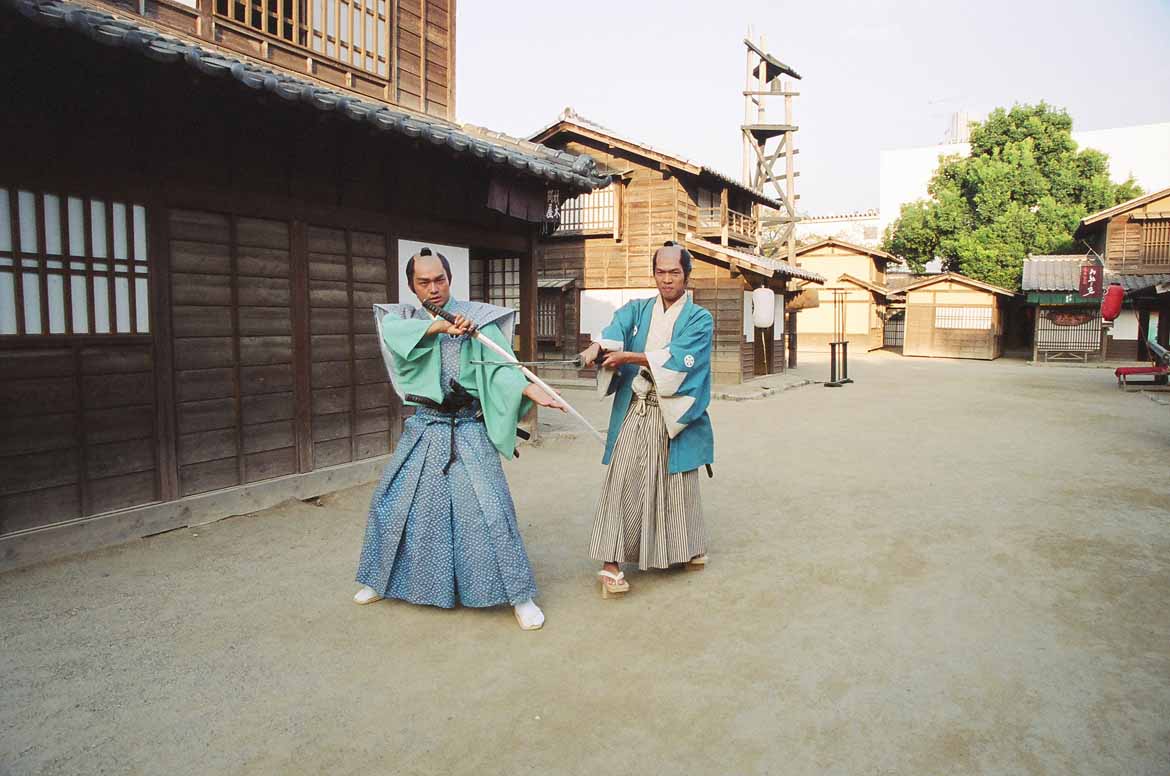 Toei Eiga MuraDay Pass: 2,200 yen (adult); 1,300 yen (13-17 years old); 1,100 yen (ages 3-12)
For adrenaline junkies
Fuji-Q Highland
Situated in the beautiful surroundings of Fuji-Hakone-Izu National Park, Fuji-Q Highland is Japan's premier roller coaster theme park, constantly opening up new, often world-record routes. Fujiyama, the most popular attraction in the park, was once the tallest and fastest roller coaster in the world; Dodonpa is the fastest accelerating roller coaster in the world; and the "fourth dimension" roller coaster Eejanaika (translation: "Hey, what the heck ?!") has the most investment of any roller coaster in the world. The park is also home to several anime-themed attractions, one of the world's most feared haunted houses, and various mazes and puzzle rooms.
Even though it has built its reputation for speed and fear, Fuji-Q caters to young children too – it has mini roller coasters, a Thomas the Tank Engine themed zone (which my little brother would have killed to visit when we were young) , a pirate ship, and several other gentler attractions for all ages.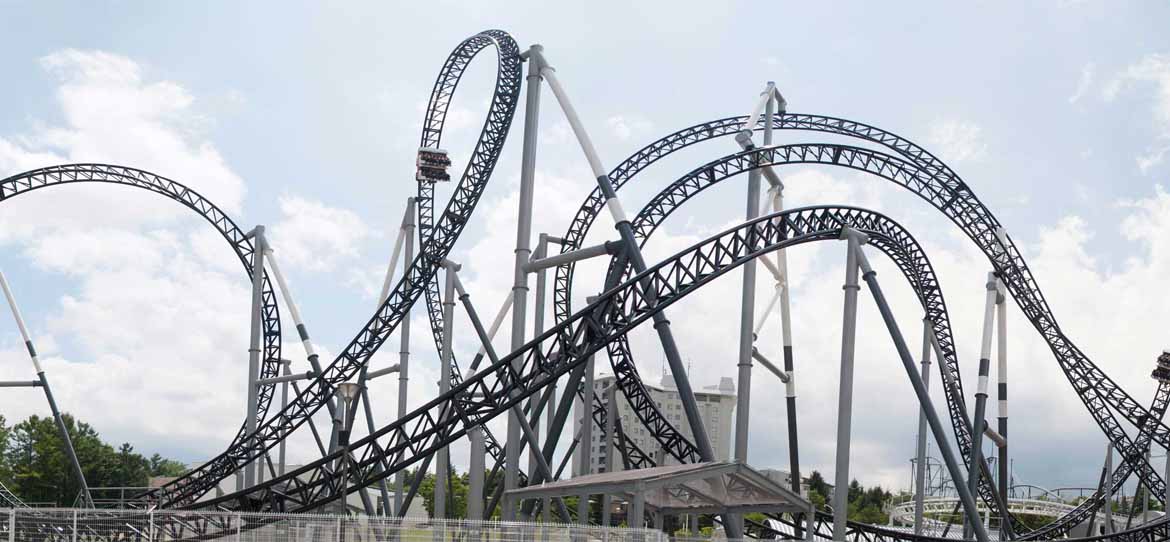 Fuji-Q HighlandDay pass: 5,700 yen (adult); 5,200 yen (12-18 years old); 4,300 yen (3-11 years old)
Nagashima Spa Land
I put it in the thrill seekers category, but Nagashima Spa Land really has something for everyone. In addition to the fastest downhill roller coaster in the world and the largest wooden roller coaster in the world (only two out of forty rides), the site near Nagoya is also home to one of the largest hot spring complexes in Japan, a water park , a shopping center and a flower park. An unusual combination, but it works.
Day Pass (Rides Included): Prices range from 3,500 yen to 5,900 yen depending on the areas of the park you want to use.
For the gaming nerds
The Japanese list of manga, anime, and video game theme parks never ends, so I've settled for one of the biggest. To learn more, read this post about our amazing Tokyo video game tour, dreamed up by our own travel leader and otaku extraordinary, Brett.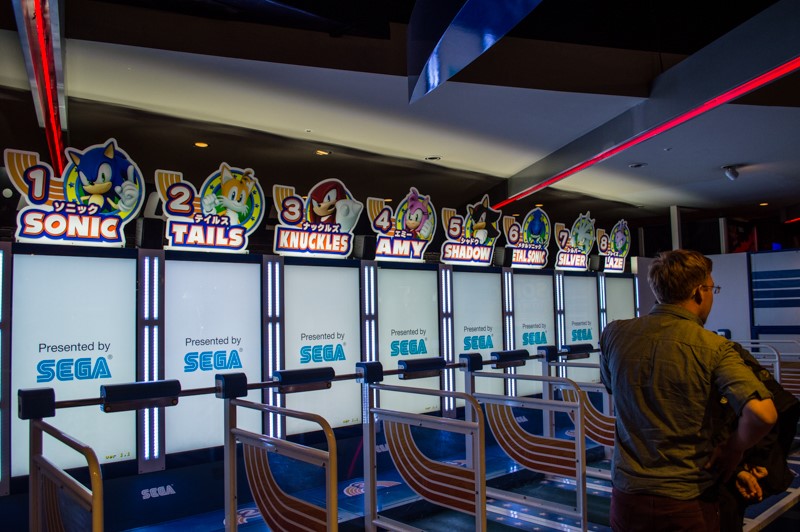 Joypolis
Joypolis is a chain of amusement parks owned by the video game company Sega, and can be visited in Tokyo, Osaka or Okayama. Our favorite is definitely Joypolis Tokyo, which you'll find on the futuristic island of Odaiba, which is accessed via a monorail over Tokyo Bay. In addition to all kinds of video games and simulators, the park features an indoor roller coaster, a virtual forest that tells visitors of their fortunes, a zombie zoo, food outlets, and various stages of events. It is a true wonderland, whether you are a video game enthusiast or a casual visitor.
JoypolisDay Pass (including rides): 3,900 yen (adult); 2,900 (ages 7-17); Free (under 6 or over 60). Prices are cheaper at night.
For history buffs
Meiji mura
The Meiji Period, spanning from the restoration of the monarchy in 1868 to 1912, ended Japan's feudal era and brought it galloping into the modern era. For the first time in centuries, external influences were allowed to flourish on Japanese soil, and the result was a flourishing of technology and architecture with marked Western influences. The creator of Meiji Mura, Yoshiro Taniguchi, searched for buildings from the Meiji era that had been marked for demolition, tore them down, and rebuilt them on the park site near Inuyama City. Today, you can explore sixty buildings ranging from a cathedral to a hotel, a prison, a telephone exchange, offices, hospitals, sake factories and schools, transported by the park town bus, tram, and steam engine. .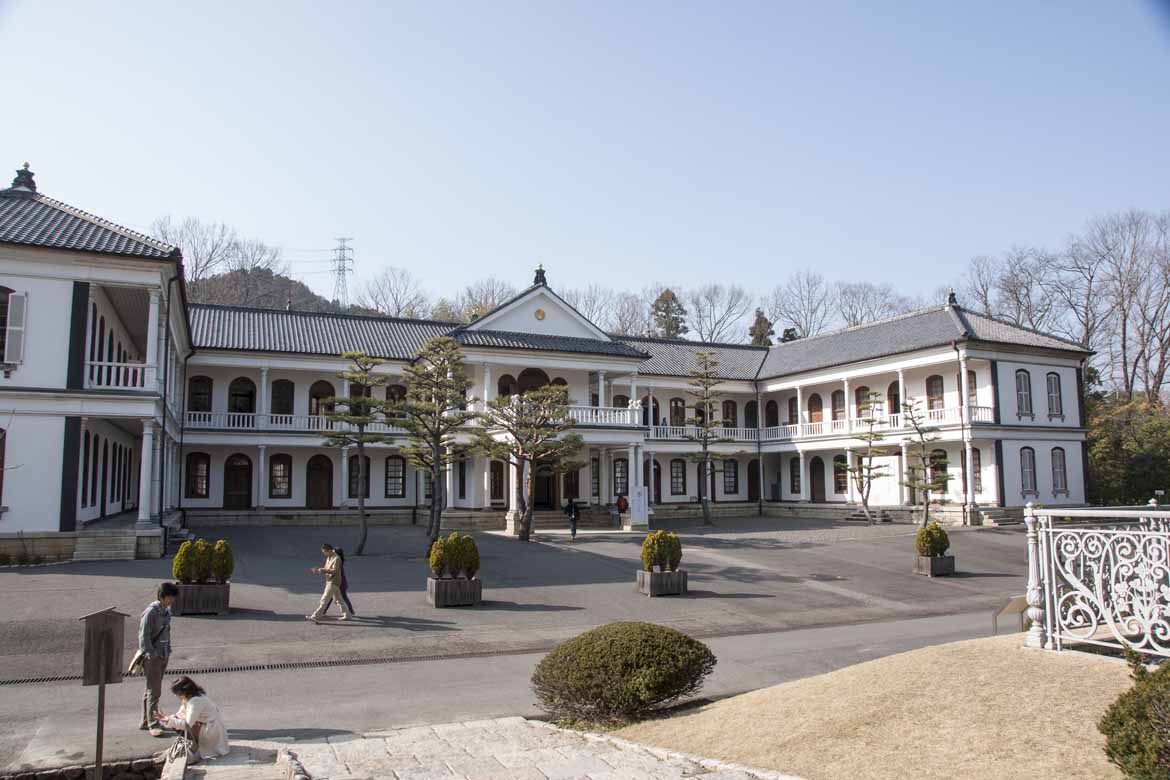 Meiji MuraDay Pass (excluding transportation within the park): 1,700 yen (over 18 years old); 1,000 yen (ages 16-17); 600 yen (under 16 years old)
Edo Wonderland (Nikko Edomura)
To go even further back in history, visit Nikko Edomura – or Edo Wonderland. The Edo Period (1603-1868) was Japan's golden age, when the Tokugawa Shogunate ruled the country and the samurai class dominated society. Excluded from the outside world, Japanese culture evolved in isolation from almost any other influence during this period.
Edo Wonderland, located in Nikko, the final resting place of Japan's first Tokugawa shogun, offers a fun and (slightly) educational way to revisit this fascinating period in history. Staffed by characters from Japanese history, the park offers visitors the opportunity to dress in period costume, engage in Edo period occupations, learn ninja skills and samurai swordsmanship, and watch performances of comedy, stunts, music, and dance.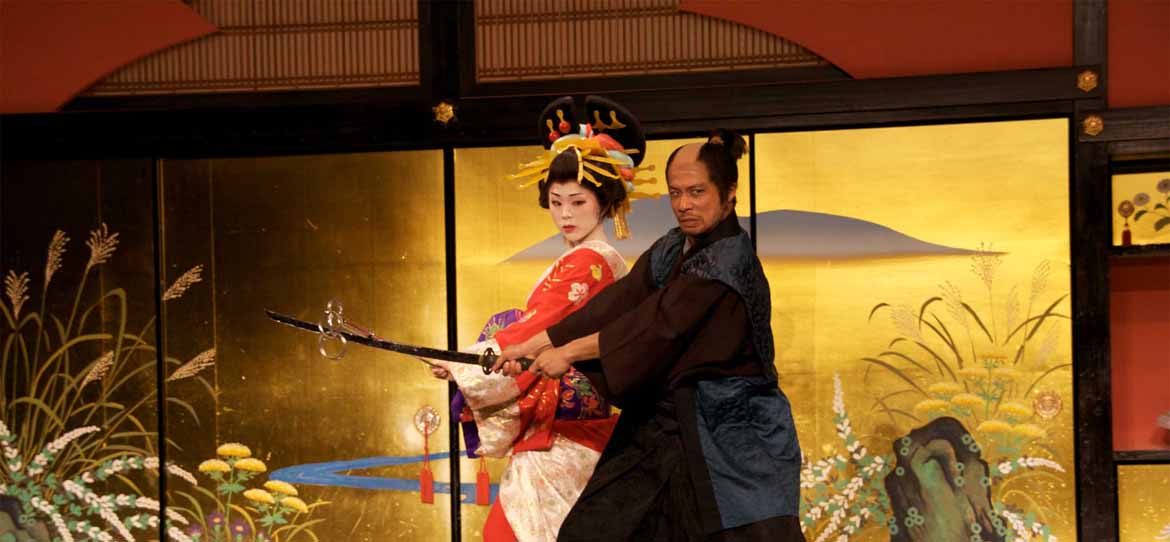 Edo WonderlandDay Pass: 4,700 yen (adult); 2,400 yen (child)
For water babies
Osaka SpaWorld
Osaka SpaWorld is not just one of our favorite theme parks, but one of our favorite places in Japan. This is the traditional Japanese culture of onsen (hot springs) that meets 70's theme park and believe us, it is a perfect match in heaven. Birthday outfits are de rigueur on the two onsen floors, and the bathroom areas are segregated for men and women. One floor is Asian-themed (think Balinese rainforests, Persian palaces, Islamic stone baths, and Japanese cypress baths) while the other is European (think Greek columns, Roman statues, Finnish log cabins, and the Blue Grotto of Capri).
On the eighth floor there is also a children's pool (intriguing and rather unpleasant called "Spapoo") for high school-age kids, and a larger pool with slides for older children. There is also a food court, a wide range of massages and spa treatments, a games room, hotel, gym, nursery, shops and TV room, so if you want, you can stay at SpaWorld for the rest of your life. .
Day pass (onsen + pool): 2,700 yen (over 12 years old); 1,500 yen (under 12 years old). Three-hour pass: 2,400 yen (12+); 1,300 yen (less than 12).
For younger children
Sanrio Puroland
Sanrio is the creator of the phenomenally successful Hello Kitty, a cartoon phenomenon that has become an emblem of Japan's obsession with cute or kawaii. At Sanrio Puroland, in the Tama New Town district of Tokyo, you can meet the most famous Sanrio characters, such as Hello Kitty, Cinnamoroll, Jewelpet and My Melody. In the summer there are fireworks every day, and throughout the year there are performances, musicals, themed walks, gift shops, confectioneries, and restaurants to enjoy (or be amazed at).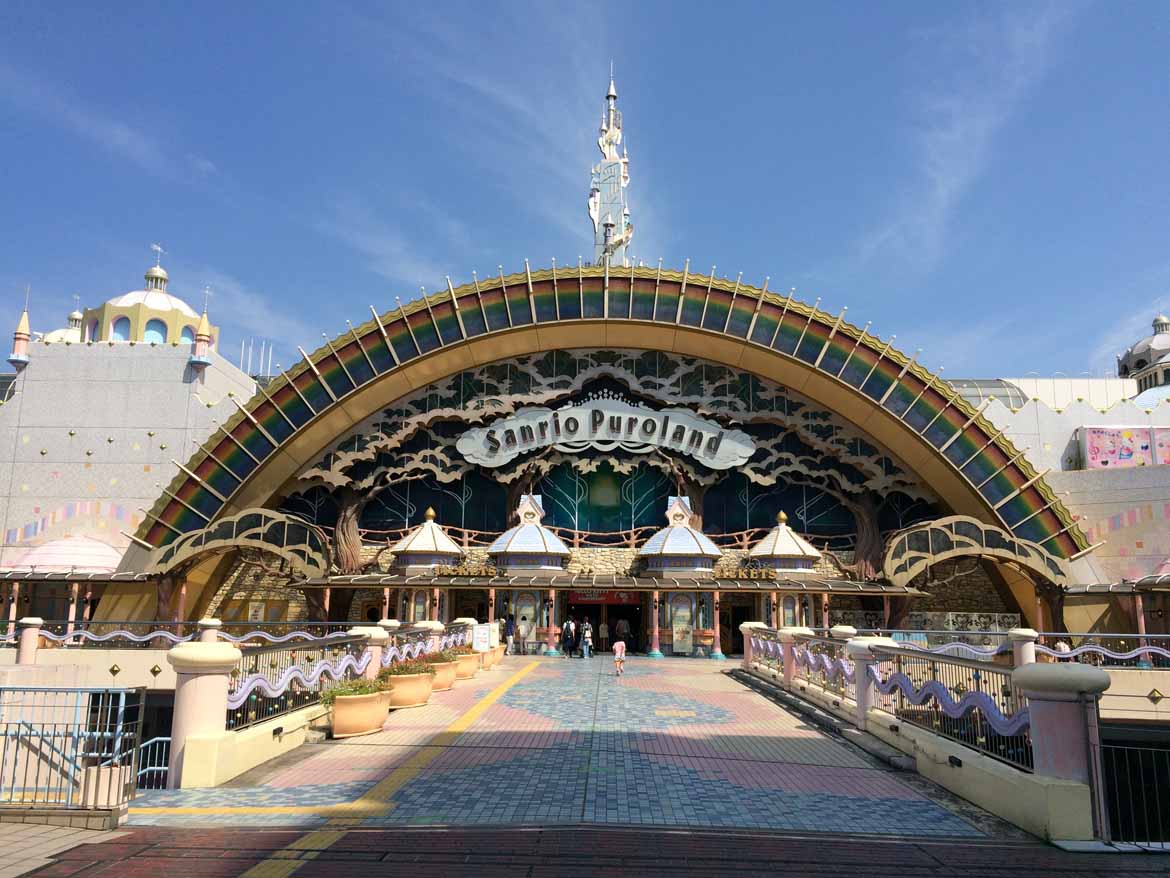 Although all the performances here are in Japanese, for a taste of Japan's kawaii culture, Sanrio Puroland is worth a visit.
Sanrio PurolandDay Pass: 3,300 yen (ages 18 and over); 2,500 yen (ages 3-17). Prices are slightly higher on weekends.
Namco Namja Town
Do you want weird? You could do worse than Namco Namja Town. Even though it was founded by the former video game giant behind Pac-Man and Tekken, the park does not focus on video games, but instead is a bunch of giant cartoon characters, food venues, and entertainment. Visit the Gyoza stadium, where you can try all kinds of dumplings under the sun; stop at an ice cream parlor where flavors include snake, horse, and curry; see the wonders of the deep in the aquarium; learn about the universe in the planetarium; Meet anime characters and play a variety of arcade games.
Day pass (includes attractions): 3,300 yen (ages 13 and older); 2,600 yen (ages 4-12).
KidZania
Tokyo's KidZania, a self-proclaimed "educational entertainment city," can best be described as a cross between a theme park and a race fair. It doesn't sound like much fun, does it? But it's actually surprisingly entertaining. The kids, freed from a miniature inner city, don uniforms and try a variety of different jobs, from firefighting and police work to reading the news, baking bread, and working at a beauty salon. They are paid for their problem in the local currency, Kidzos, which they can withdraw from an ATM and spend on goods and services.
Although not all jobs at KidZania are fully explained in English, most "z-supervisors" speak some English and will make sure non-Japanese children have a fantastic time in the park.
One-day pass (six hours) – Prices vary by age, day, and time slot. From around 3,150 yen to 5,500 yen per child / adult. Book in advance.
Kodomo no Kuni
Opened in 1965 to celebrate the marriage of Prince Akihito and Princess Michiko (now the Emperor and Empress of Japan), Kodomo no Kuni (Land of the Children) is an outdoor theme park in Yokohama, easily accessible for a day or half a day trip from Tokyo. Spread over 250 acres, the park has all kinds of activities, including farm animals, horseback riding, a barbecue area, nature walks, white water rafting, a swimming pool, a skating rink, and a variety of arts and crafts such as pottery – making it the perfect choice for families of young children looking for a healthy outdoor theme park experience.
Day pass: 600 yen (ages 16 and over); 200 yen (ages 6-15); 100 yen (ages 2-5).
The parks mentioned here are just some of the best theme parks Japan has to offer – there are many more to discover!
[/ su_service]
[/ su_service] [/ one_third]
[/ su_service]
[/ su_service] [/ one_third]


[your_button url = "https://japantours.travel/contanos/" background = "# FF4A52" size = "5" wide = "yes" center = "yes" icon = "icon: external-link-square"] REQUEST BUDGET [/ su_button] [/ one_third_last]