Shikoku is the smallest of the four main islands in Japan, yet it has some of the most beautiful places in the country. Much more rural than most of Japan, its lack of megacities and world-famous locations means that it is rarely included in holiday itineraries, but I highly recommend that you think about it! Here are some reasons why …
---
Dogo Onsen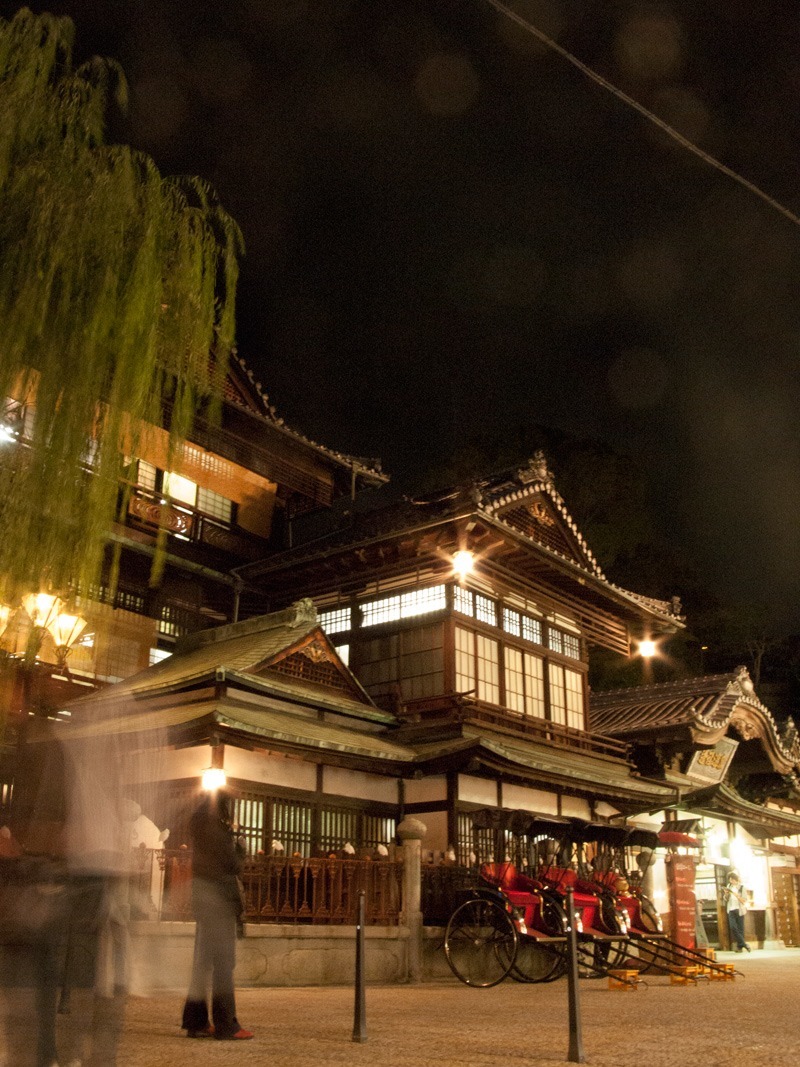 Believed to be the oldest bathhouse in Japan, Dogo Onsen is so old that it is mentioned in the oldest book of classical Japanese history, the Nihon Shoki. It is also rumored to have been the inspiration behind Hayao Miyazaki's animated masterpiece Spirited Away, and has special baths reserved only for the Japanese royal family. Don't worry, there are toilets for ordinary people like us too.
---
Bridges of the vine Kazurabashi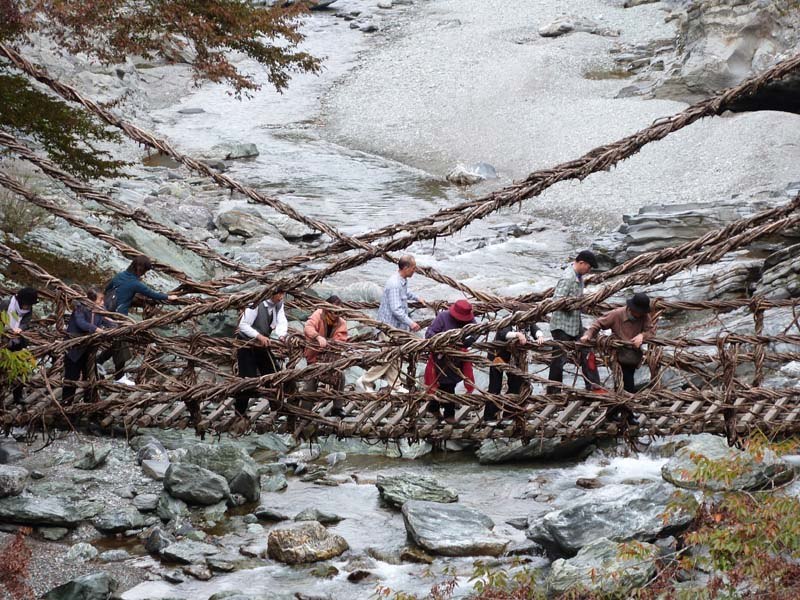 Crossing the Iya Valley, the kazurabashi are bridges made of vines that were first built by samurai in feudal times. These days bridges are rebuilt every three years and have steel cables hidden in the vines for added safety (boo) but still very exciting to cross.
---
Matsuyama Castle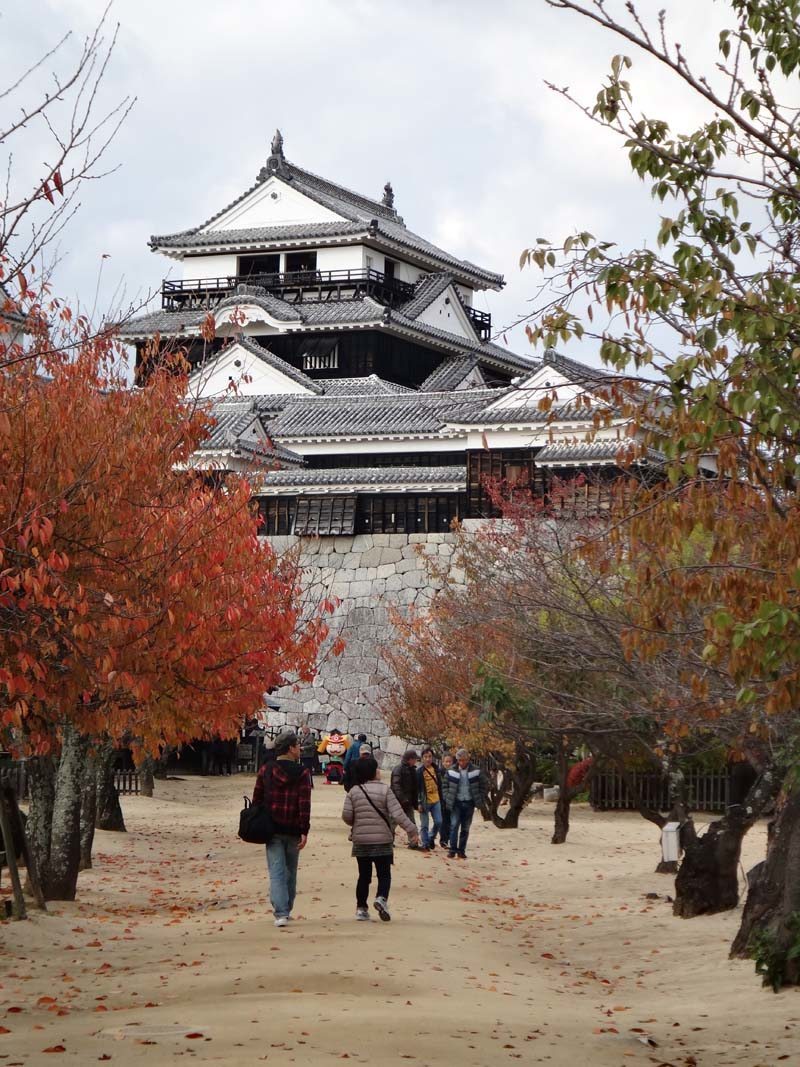 Matsuyama Castle is one of the few feudal castles to have survived the modern era intact, escaping earthquakes, fires, and war bombings alike. In spring it is a fantastic cherry blossom spot, and thanks to its hilltop position it has magnificent views of the city and the Seto Inland Sea.
---
Ritsurin Garden
Although it is not one of the official "top three gardens" in Japan (oh, how the Japanese like to rank things), many of us think it should be. Set against the beautiful backdrop of Mount Shuin, this garden is a meticulously planned and cared for oasis of green created by the lords of Takamatsu in the early 17th century.
---
Naoshima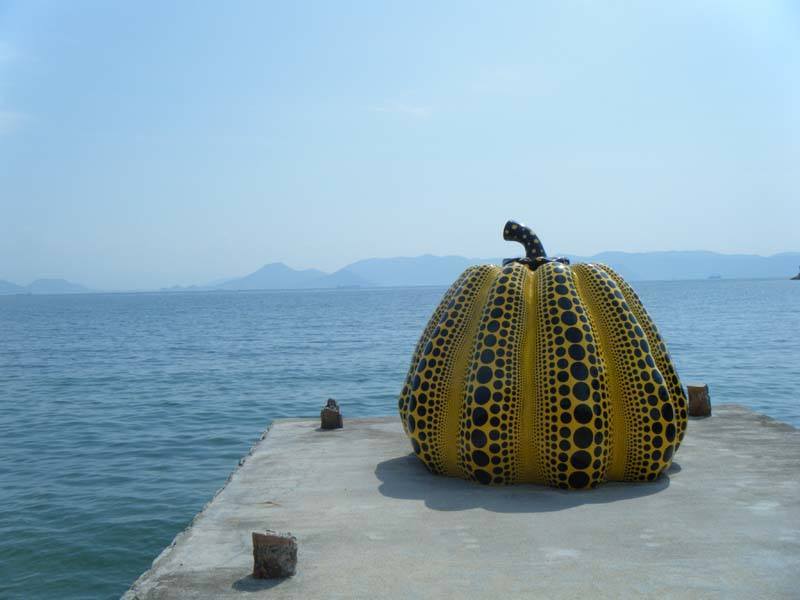 Just a couple of decades ago, Naoshima was simply an uncomplicated fishing island struggling to make ends meet. Then in 1992, Benesse House opened its world-class art museum on the island, and the rest is history. Today, Naoshima is one of the most interesting and unusual destinations in Japan, with art exhibits spreading to beaches, shrines, and occupying empty houses. The charmingly kitschy I Love Yuu bathrooms is one of our favorites, while the Chichu Museum has an impressive collection of Monets.
---
Shimanami Kaido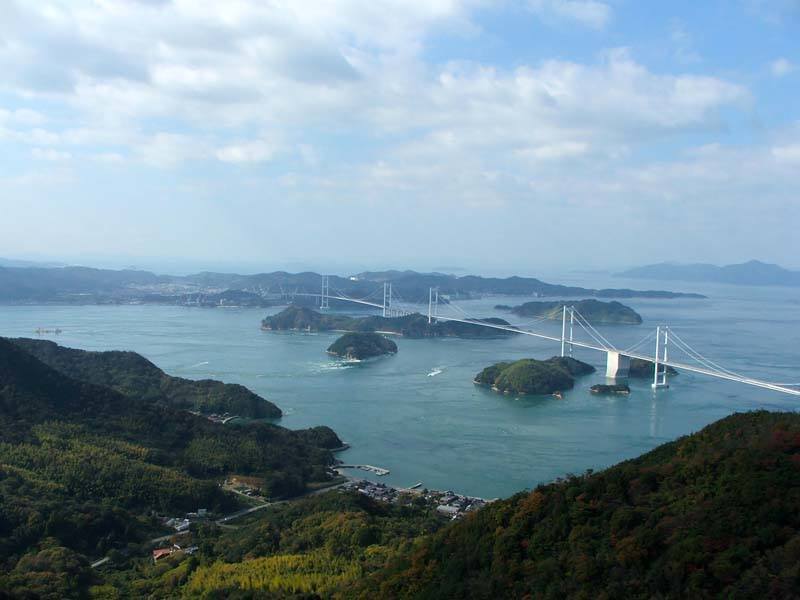 Linking the main island of Honshu with Shikoku through six small islands, the Shimanami Kaido is arguably the most impressive cycle route in Japan. Crossing a series of bridges and winding through small rural communities, this is a great way to explore a very different side of Japan and take in some fabulous views at the same time. No special equipment or training needed, just rent a bike and go. The U2 Cycle Hotel in Onomichi is a great place to start.
---
Konpira-san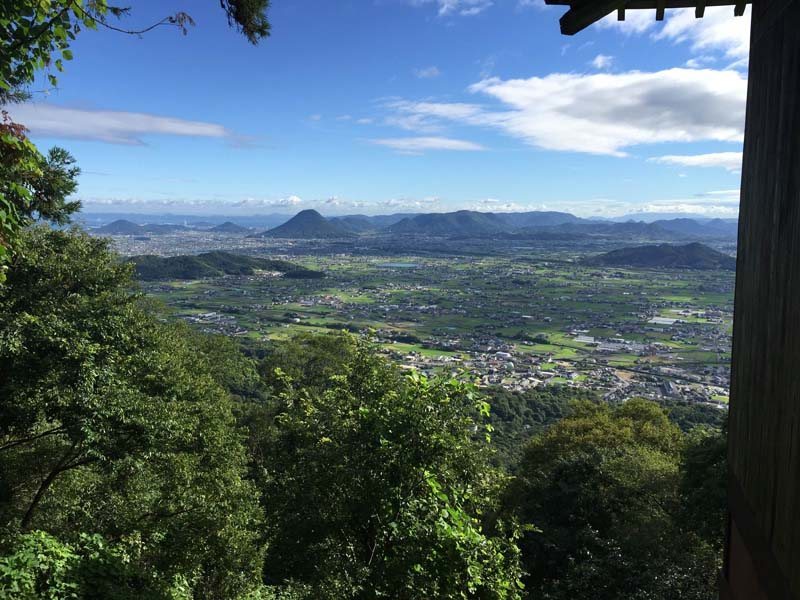 Shikoku is probably the most famous abroad for its pilgrimage to 88 temples, which is essentially the Buddhist answer to Santiago de Compostela. The 1,200-kilometer loop is completed on foot, and pilgrims sleep in shukubo, or in temple lodgings. Konpira-san (AKA Kotohira-gu) is one of these temples, and it sits atop a hill at the end of 1,368 stone steps. The temple is dedicated to fishermen and seafarers, and it has a fantastic view from the top, if you can! If you are too lazy, you can pay some poor poor to carry you up the steps on a palanquin, although we will probably judge you for that to be honest.
---
Udon noodles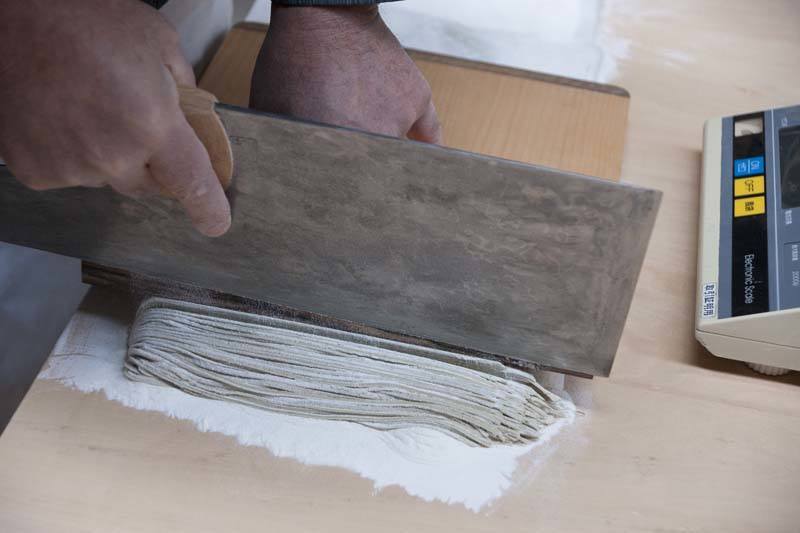 Every place in Japan has its own regional delicacies, and Shikoku is famous for Udon noodles – they are the thick type. And if you're not content to eat them, you can learn how to make them too! Hmm
---
Canoeing on the Shimanto River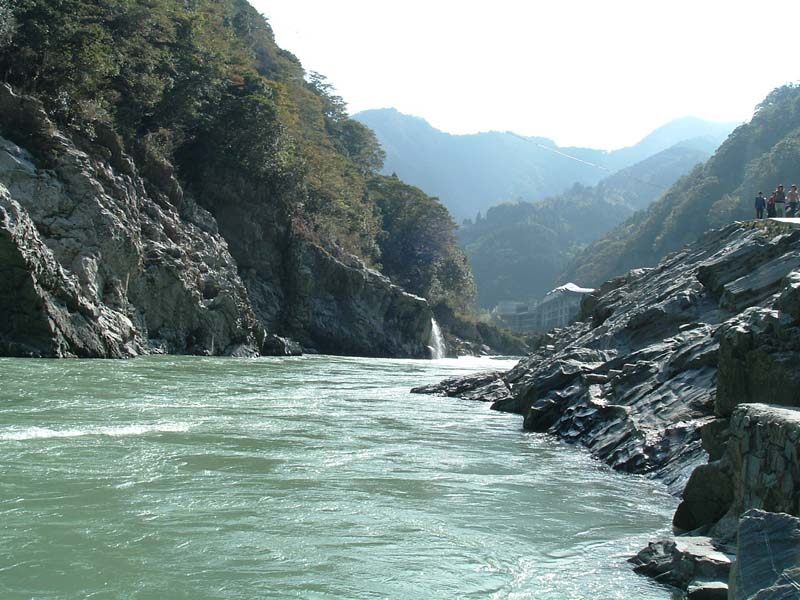 Japan is not thought of as an adventure sports destination, but Shikoku has some of the most enchanting scenery and is a great place to go out on an adventure. Rafting on the Shimanto River will give you a different perspective in the countryside, taking you to some of the wildest and most remote parts of the country.
---
Awa Odori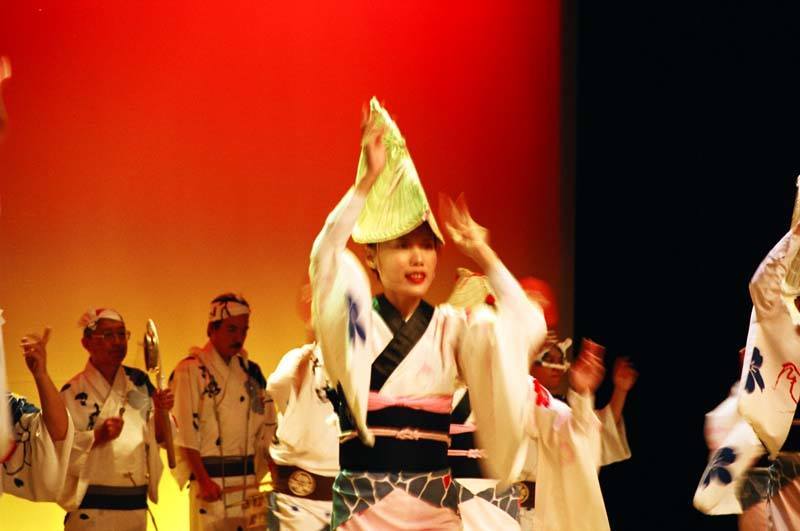 Tokushima City is home to Awa Odori, Japan's largest dance festival. More than a million visitors flock to the festival each year to see performers in traditional costume perform the "fool's dance," and partake of the festival's special food and drink. Held in August, this is a great way to get a taste of the traditional Shikoku culture, and meet some of the locals, who are always eager to make friends during the festive period.
---
Are you inspired to visit Shikoku? Our Hidden Japan Small Group tour explores many of the destinations mentioned here, under the guidance of a leading tour expert. If you prefer to travel independently, check out our Shikoku Self-Guided Adventure Secrets for ideas.